Welcome back and welcome home
First, know that you are welcome! Know that we want to work with you, whatever your situation. And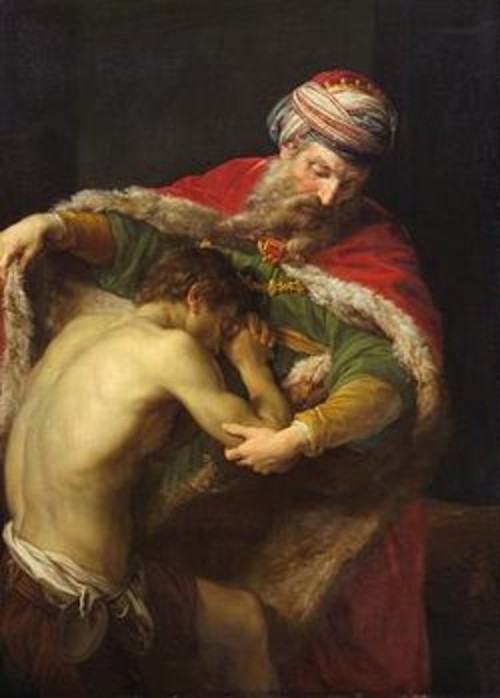 remember, "All things are possible with God." Trust in the Lord. The most important thing in starting the process is prayer to our Lord from your heart. There is no better way to do this than conversing with our Lord before the Blessed Sacrament. He is present with us. St. John Francis Regis has adoration of the Blessed Sacrament and confession at 6pm every Wednesday evening. 
Along with a return to prayer, consider the following...
Come to Mass
Come join us on Sunday, come back to The Mass! Check out our Mass times and come join us on Sundays.  
Know you are not alone 
As well, find encouragement in the fact that you are not alone on your journey back home to the Catholic Church. Take time to listen to the testimonies of other Catholics who have been in your shoes.
Go to Confession
Perhaps you are weighed down by the troubles in your life that have occurred while you were outside the Church. Whether you have been away from the Church for fifteen years or forty-three years, our Lord wants to free you of that burden and offer healing through the Sacrament of Reconciliation. 
You are always welcome to come to confession during our regularly scheduled times. If you have been away from the Church for many years it would be best to make an appointment for confession. Within the sacrament of confession, this would allow for a chance for spiritual direction. You can call us here at the parish to set up this appointment.
Study the Faith, find your answers
Chances are you are hungering to know your faith... Come join one of our opportunities for Faith Formation here at St. Regis but you can also always tune into Catholic radio locally at 1090 AM, or listen online!
"Late have I loved you, O Beauty, ever ancient, ever new, late have I loved you! You were within me, but I was outside, and it was there that I searched for you. You called, you shouted, and you broke through my deafness. You breathed your fragrance on me; I drew in breath and now I pant for you. I have tasted you, now I hunger and thirst for more. You touched me, and I burned for your peace."
   -St. Augustine
Catch up on the Sacraments
The Sacraments are God's ways of giving us real grace, through concrete, tangible signs. There are a number of reasons why you may not have received First Communion or Confirmation yet, or why you may have gotten a civil marriage and not had a Catholic wedding. Whatever your circumstance, we are here to work with you. Please contact Luke Donahue in the parish office at 816-761-1608 to learn more about how to receive the sacraments.
Haven't Been to Confession in a while? Here are some tips.