Legacy Garden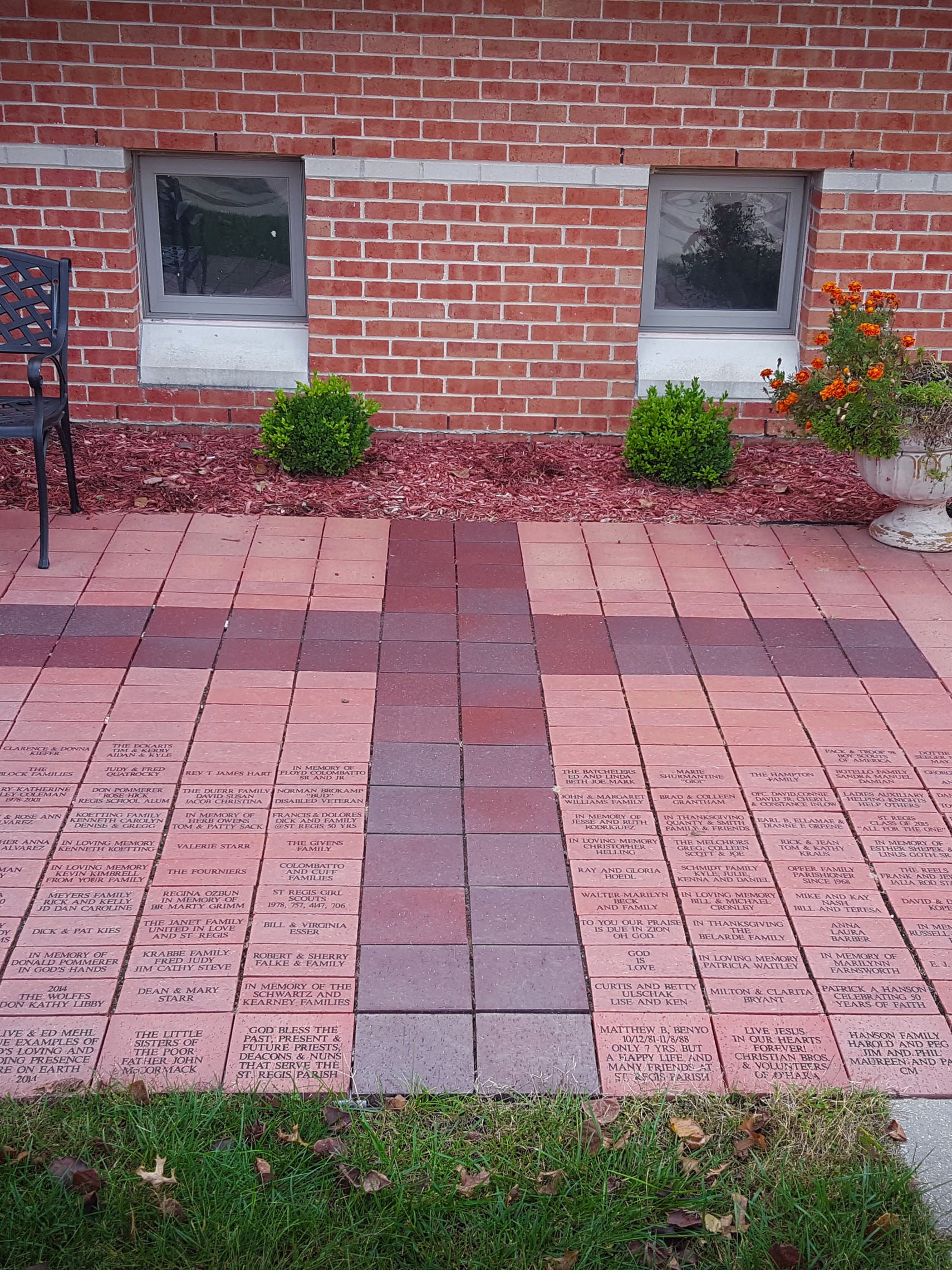 Legacy Garden Commemorative Bricks
As part of our continued effort, St Regis is reserving space for Legacy/Commemorative bricks.  The bricks are in the small green space to the right of the church and school entrances.   Each brick will be engraved with a customized message to provide a living family monument, to recognize other appropriate person(s) or church groups, or to recognize a deceased loved one(s).
Bricks come in two sizes:
Standard 4"x 8" $150.00
Double 8"x 8" $250.00
We are accepting new orders for bricks on a rolling basis. When we have at least 5 orders, we will send them to be engraved and installed. Please note that we must have at least 5 orders (or 5 total bricks ordered) in order to get them engraved.
If you have any questions or need more information contact the parish office at 816-761-1608
You can also order your brick by clicking on the link below, printing the form and bringing it to the parish office.