Legacy Garden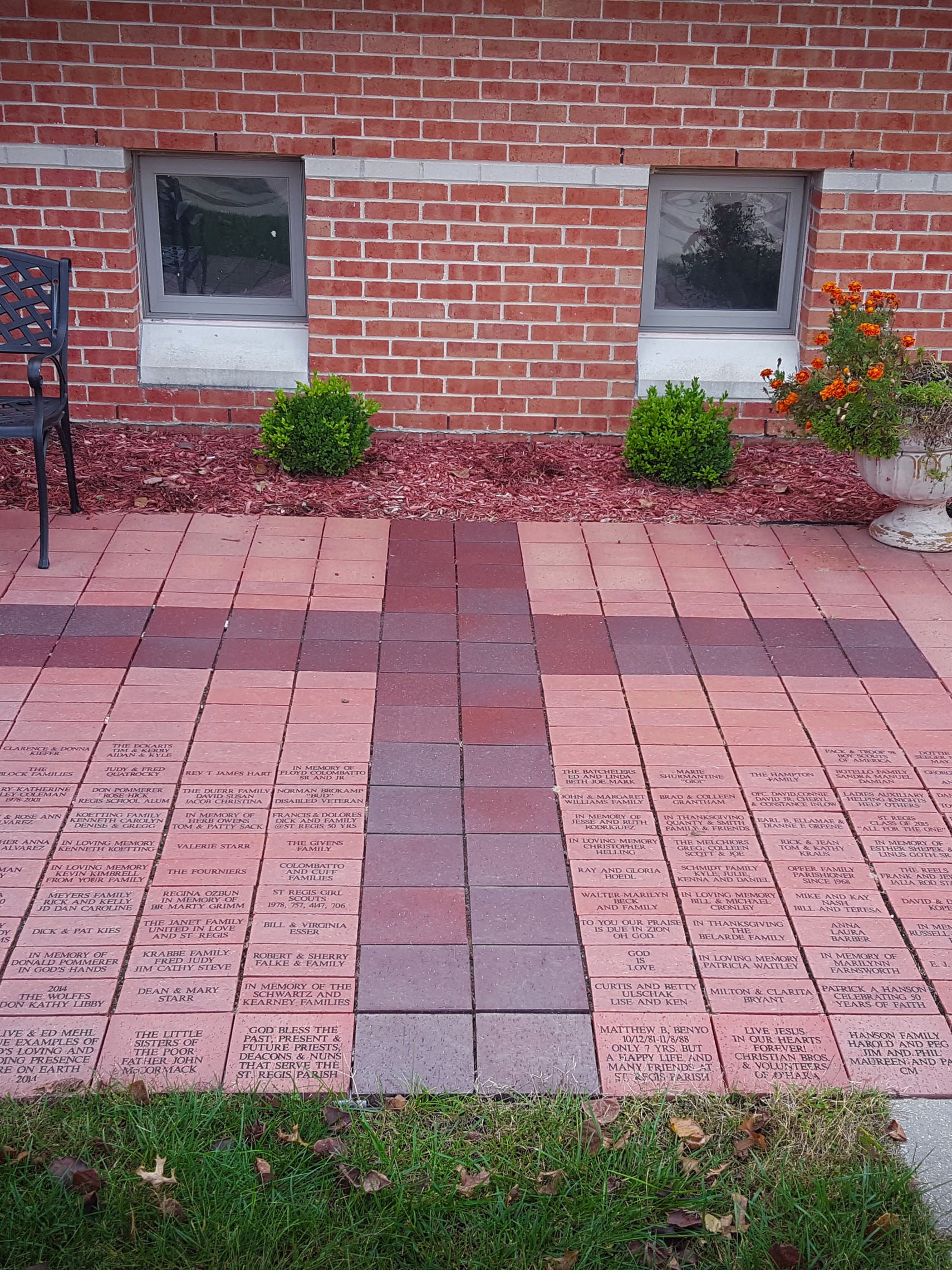 Legacy Garden Commemorative Bricks
As part of our continued effort, St Regis is reserving space for Legacy/Commemorative bricks.  The bricks are in the small green space to the right of the church and school entrances.   Each brick will be engraved with a customized message to provide a living family monument, to recognize other appropriate person(s) or church groups, or to recognize a deceased loved one(s).
Bricks come in two sizes:
Standard 4"x 8" $150.00
Double 8"x 8" $250.00
We are accepting new orders for bricks. If anyone places an order by March 18, we should be able to have the bricks in by Easter. Please note that we must have at least 5 orders (or 5 total bricks ordered) in order to get them engraved.
If you have any questions or need more information contact Bill Massop 816-225-5083 or Jerry Cook 816-679-9175
You can also order your brick by clicking on the link below, printing the form and bringing it to the parish office.