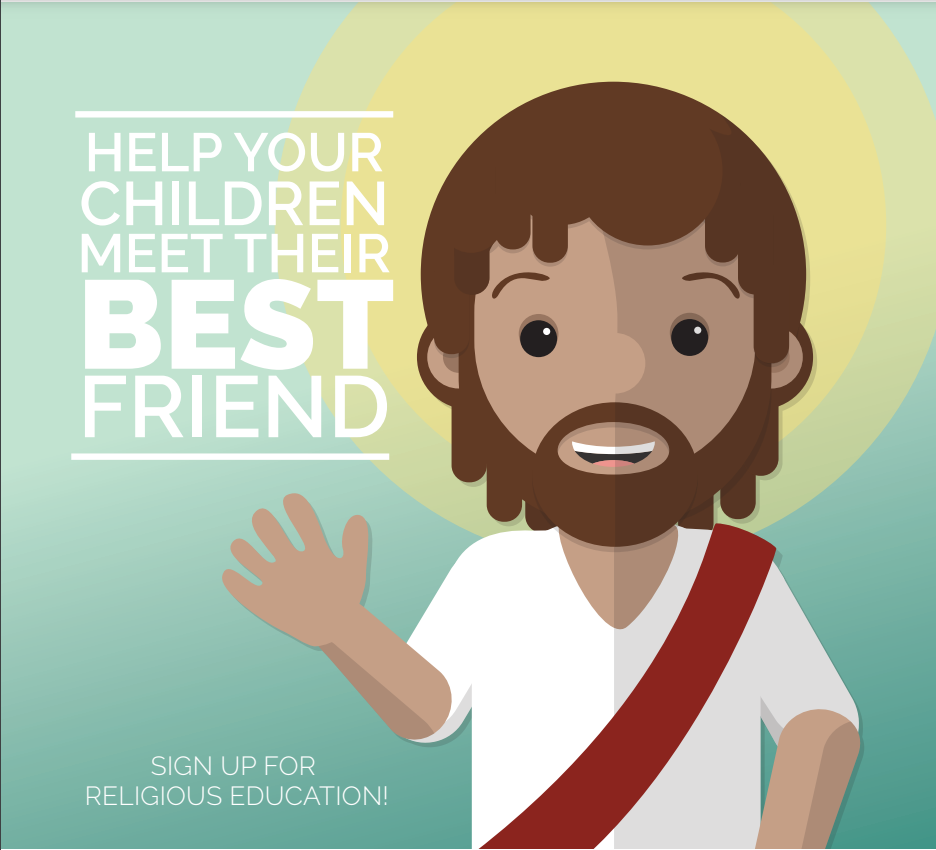 School of Religion
The School of Religion (SOR) is a formal religious education program with a mission to provide a Catholic education for those unable to benefit from the parochial school system.
SOR classes are offered to parish children from kindergarten through eighth grade.
For more information, please contact our parish offices or email Susan Duerr sduerr@regischurch.org. 
Our classes for the 2021-2022 school year start in September on Wed. Nights from 7 pm - 8:15 pm
1st Sacraments are still available and are as follows:
1st Reconciliation parents meetings is Wednesday December 2nd, 2020 at 7pm.
1st Reconciliation is Tuesday February 2nd, 2021 at 7pm.
1st Communion parents meeting is Wednesday February 10th, 2021 at 7pm
1st Communion is on Sunday April 18th, 2021 at the 10:30am Mass.
Any student who is in at least 2nd grade and has not previously received thess sacraments should contact Susan Duerr at sduerr@regischurch.org.
Fees: (SOR)
There is a fee of $45 per child—not to exceed $90 per family. Please note that this fee covers only books and materials, which is just a portion of the total cost of the program. Religious Education families must be registered in the parish. All registered parishioners need to make a financial pledge and are expected to meet this commitment. If you have not filled out a pledge card, please contact the
parish office at (816) 761-1608.
School of Religion Enrollment Form